Carbon Monoxide (CO) Alarm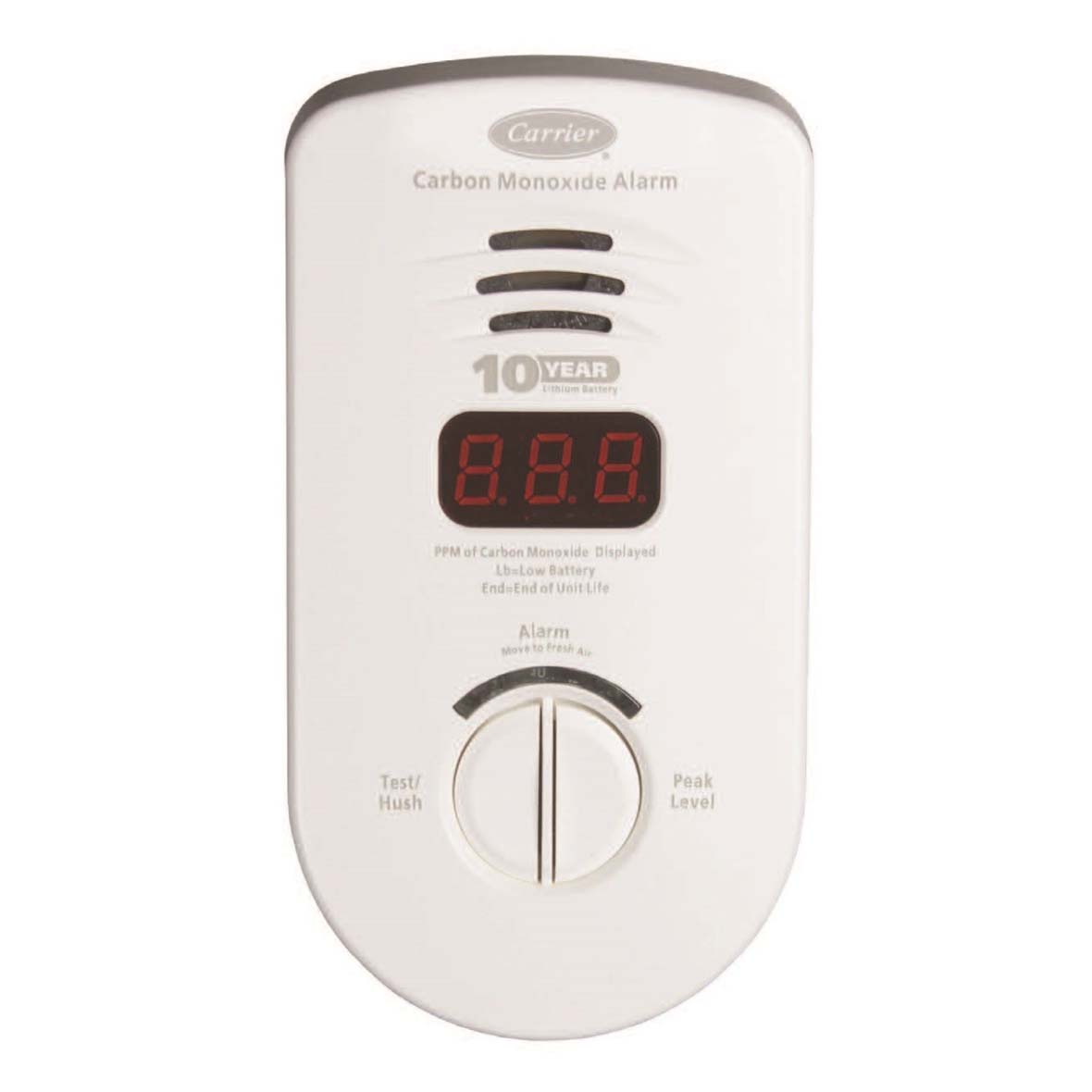 Overview
Carbon monoxide is a colorless, tasteless, odorless and highly toxic gas. The Carrier® CO alarm uses sophisticated sensor technology to detect and record levels of CO. You can monitor the current CO level in your home on a large, easy-to-read digital display. When dangerous levels of CO are present, a loud, audible alarm alerts you and your family automatically.
Models
Specifications
Response Times: At 70 ppm, unit must alarm within 60-240 minutes. At 150 ppm, unit must alarm within 10-50 minutes. At 400 ppm, unit must alarm within 4-15 minutes
Alarm: 85 decibel at 10 feet
Operational temperature Range: 40° F (4.4° C) to 100° F (37.8° C)
Display: LED shows CO concentration in PPM
Tracking: Records peak level CO activity
Sensor: CO-specific electrochemical
120v wall recepticle
Casing: Durable, white plastic
Dimensions: 6.1" x 3.75" x 1.75"